Electric Full Flat Wash Lounge Brown
Electric Full Flat Shampoo Lounge & Hairdressing Basin
A contemporary looking electric full flat reclining hairdressing wash lounge.  With extra comfort, this shampoo lounge allows your clients to lay completely flat while you wash hair and pamper your clients.
dimensions & product details
Dimensions & Specifications
5L per minute (5 Star Rating)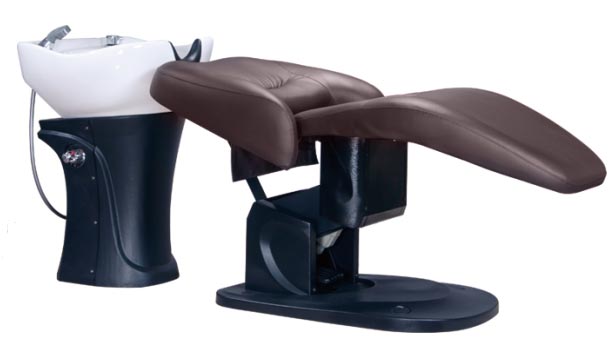 features
1 motor to allow the chair to recline back into from sitting to lay flat
One touch easy operated foot control
The separated chair and the basin allow stylists to stand in between the basin and the chair for offering services such as shoulder massages
Removable Neck Cushion.
Large Ceramic Basin in white.
Plumbing
• 40mm flexible waste pipe included
• Plug and waste factory installed