Aquarius II Treatment Table Black
Beauty Bed with Electric Height Adjustment
style: 6082
The Aquarius Beauty Bed features an electric height adjustment conveniently operated by a hand control. The quiet motor effortlessly raises and lowers the table. The solid steel frame ensures stability with the added bonus of a manual back and leg adjustment, which can be easily converted into a chair position. With the option of removable flexible armrests, this beauty bed offers incomparable quality and value for beauty treatments, massage and clinic practitioners.
Choose Option 1 (mandatory):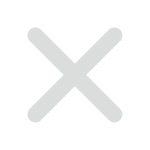 None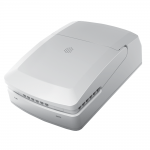 Treatment Table Battery Backup
Features
• Flexible and removable side armrests
• Smooth Electric Height Adjustment
• Extra Padded
• Heavy duty steel frame
• Manual Gas Lift Back Rest
• Manual Leaver Footrest
• Head Pillow
• Adjustable Glides
Perfect for
• Spa & Beauty Treatment
• Body Treatments
• Massages
• Clinic practitioners
Specifications
Width: 64cm (83cm with Arm Rest)
Length: 190cm
Height range: 58cm -82cm
Upholstery: UV stabilised. Cold crack protected. Fire retardant.
Colour:  Black
Frame:  Black Powder Coated Steel
Electrical Requirements:  1 x 10A GPO
Maintenance
All upholstery needs some care; good housekeeping will help to prolong the life of any upholstered products. Avoid extreme temperatures. Extreme cold can make your vinyl prone to cracking, while extreme heat can cause permanent stretching.  Avoid exposing your products to direct sunlight for prolonged periods of time.
Cleaning Instructions:
• Clean regularly (weekly) to remove body oils which cause hardening.
• To clean use a sponge which has been moistened in warm soapy water.
• After cleaning with a sponge, dry with a soft, clean cloth.
• Stubborn grime may require gentle scrubbing with a soft brush.
Do not use:
• acetone
• furniture polishes
• bleach
• detergent
• abrasive cleaners
• steel wool
A periodic inspection of all components and fasteners should be made to ensure that your beauty chair is structurally intact and functioning properly.
Delivery & Payment Information
DELIVERY INFORMATION
We use a variety of professional carriers who deliver anywhere within Singapore. Your location and order size will impact on the timeframe to get your order to you.
Provided all items are in stock, delivery lead times are as follows:
– Singapore areas: Up to 10 Days
For special requirements, please contact our customer service team on +65 6677 0715  or email us at info@comfortel.com.sg and state your web order number.
PAYMENT METHOD
We accept the following methods of payment: Direct Debit. Direct Debit information will be issued once online order has been placed.
For payment arrangements , please contact one of our sales manager:
Call us: +65 6677 0715 or email us at: info@comfortel.com.sg.
Please note: goods will not be dispatched until Comfortel Furniture has received full payment.
For more information please see https://www.comfortel.com.sg/delivery-shipping/