Terrazzo Colour Pop
Terrazzo Colour Pop. Salon Interior Design Inspiration
YOUR DESIGN STYLE:   
vibrant pops of colour
For the lovers of colour, this energetic salon interior trend reflects enthusiasm and an attitude for vibrant bold salon interiors. 
Sprinkling colours of summer in wall colourings, whether paint or wall paper it is complemented with statement furniture silhouettes to create a mish mash of colours. Combine sorbet tones that contrast with brave saturated colours.  Think blush pink and cantaloupe paired with earthy dusty tones. 
Choose statement wall colours or wall paper patterns that are bright and create a visual interest in the salon.

#InstaSalon
Salons with the Colour Pop Look...
get the look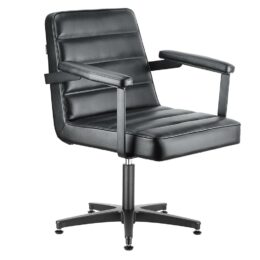 Franka Styling Chair
Salon Hairdressing Chair
Style:

4152