Alonso 4 Drawer Trolley
Hairdressing Trolley & Storage
This ultra-modern and functional trolley features two sliding doors with magnetic fastening, pull out trays, hanging side tray, dryer holder, and hair repellent wheels. Black side panels restrict and reduce hair and dust from entering inside the trolley.
In stock / Available to order.
dimensions & product details
Dimensions & Specifications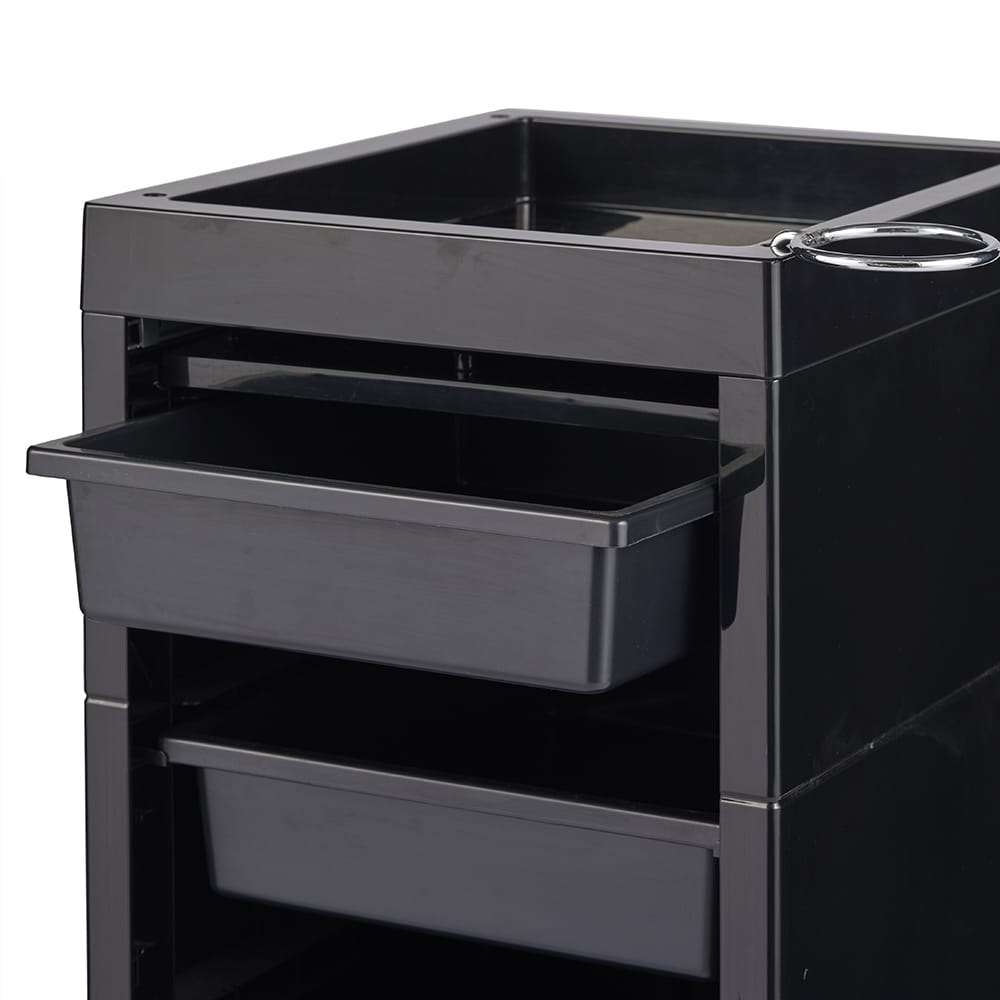 features
Sliding doors to close trolley
Sturdy, strong and functional.
Hair free wheels.
Easy to clean.
Five spacious trays.
Hanging side tray.
Blow dryer holder.
Hair repellent wheels.