CleanSpa Pedicure Spa with White Base
CleanSpa with Autofill Function that Improves Hygiene
Choose Option 1 (mandatory):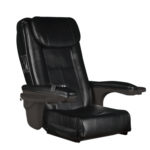 CleanSpa Pedicure Chair – Black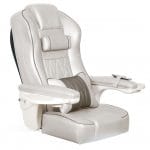 CleanSpa Chair Elegance – White Linen
A professional pedicure spa with white base that improves hygiene in salons with disposable Clean Spa Liners & Magna Cleanse Technology.
dimensions & product details
Dimensions & Specifications
Base: Acetone Proof Gloss Pearl White
1/2 Male Hot & Cold Inlets. Wels Rating 4 Star Mixer tap and shower head. 32/40mm waste pipe. MagnaCleanse Magnetic Whirlpool Jet. In-Built Extraction/Gravity Pump
pedicure spa that improves hygiene in salons
Are you offering clients the healthiest pedicure treatment? With MagnaCleanse Technology, the 'true' pipeless magnetic jet combined with disposable CleanSpa Liners, Comfortel CleanSpa pedicure chairs provide the most hygienic pedicure treatment available.