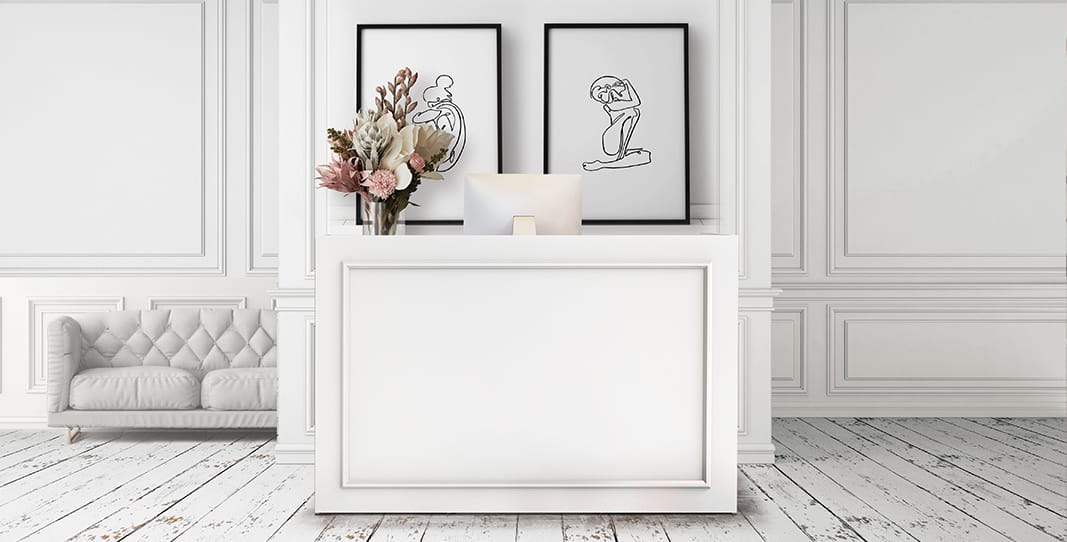 Beauty Salons, Clinics & Spas. Trending Salon Style:
White Purist. For the Lovers of Neutrals.
White, tells a timeless tale of simplicity and elegance. Whether you call it modern minimalism, the clinical look or just a love affair with neutrals, the white on white salon trend works on the principle that less is more. Creating texture is key to this design by layering different white, ivory or sand tones and finishes. The idea is not to detract from the simplicity.