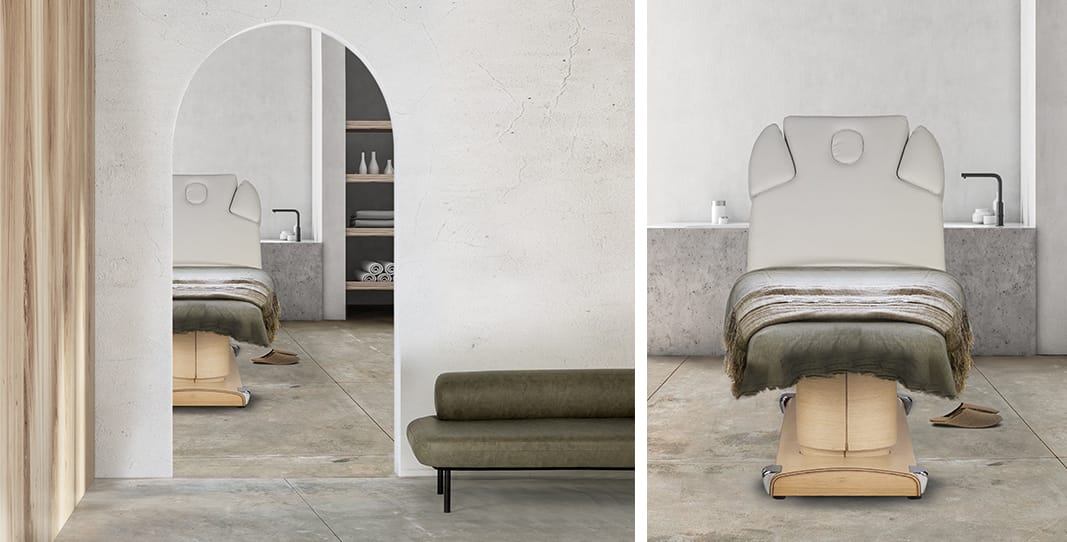 Beauty Salons, Clinics & Spas.  Trending Salon Style.
Urban Day Spa.
Layers of Natural Raw Finishes
The day spa has had a makeover where simplicity is combined with modern natural materials to create soothing rustic touches. Enjoy tranquility surrounded by stonework and an array of other textures that feel natural and organic. The look is stripped down to its essential elements and the space is left to make the design statement. Soft furnishing with earthy tones complete the look.